Proven
Because You Need Proof, and We Have It
You wouldn't put your business in just any call center's hands. You need service that you can trust. At Complete Call Solutions, we always put our customers first. We are committed to your success, and have the team and experience to prove it.
Experience
Leadership with a Proven Track Record
Our leadership team has worked together since 2002, with combined experience consisting of 50+ years in the call center industry. Together we bring extensive knowledge in call center services for a variety of industries, and have the strategy and vision to innovate new solutions as your business expands.
Agents
Empowered, Informed, and Engaged
Agents Our agents are on the front lines every day, continually interacting with your business and customers. We know the difference between a successful call and a failed call is in their hands. That's why we carefully select our agents and ensure they have the proper tools to succeed. Our agents are empowered to make decisions, informed on every aspect of your account, and fully engaged, so every call can be a win.
Culture
The Customer is Always First
Delivering an outstanding customer experience is our number one priority, and every client is at the heart of our business decisions. We often ask ourselves if we exceed your expectations. And we are. Our high levels of satisfaction and loyal following show just how much we do.
Flexible
Because Every Business is Different
Not every business operates the same, and each has its own individual needs. That's why Complete Call Solutions provides flexible, scalable solutions that are customized to your business goals and growth. And you can get exactly what you need.
Personalized
Keeping You Outside the Box
Not many businesses are suited for an out-of- the-box solution. And most businesses want to have a say in how their call center services are run. At Complete Call Solutions, we work with you to determine the best solutions for your needs, and execute on a personalized plan created just for you.
Scalable
For When Your Needs Change
How often are businesses static? Whether they are developing, stabilizing, or consolidating, businesses are constantly evolving. And so are we. We'll re-evaluate and revise your plan to meet your changing needs, and ensure a seamless transition between plans. So your business doesn't have to stop in order to keep up.
Complete
You wouldn't want your business to solve only half a problem
So why would you want that from your call center? We are committed to providing you with a complete call center solution that solves every aspect of your call center needs—from start to finish, day after day.
Reliable
Because Your Business Can't Stop When Your Day Does
Whether your business requires support during all hours, or you have customers that are located in another area of the globe, Complete Call Solutions has you covered. We're open and available for any type of support whenever, or wherever, you need it.
Global
Servicing The World All Around
Maybe you are located in the United States, but your customers are on the other side of the globe. It is next to impossible to keep up with them without staying up all hours of the night. Cue Complete Call Solutions. We bridge the gap between international borders, while ensuring service feels personal and local to anyone in the world.
24×7
When Nine-to- Five is Not Enough
Sometimes the workday is not during normal business hours and can extend til the dawn breaks. Your business doesn't stop and neither do we. We offer 24×7 support any day and every day, so you can keep going until the rooster crows.
Secure
Because Your Data is Important
Security can be a big concern for businesses, especially when outsourcing their call center operations. At Complete Call Solutions, we've built-in safeguards within our processes and technology so that you can rest assured that your data is safe.
Data Safety
Safety First
Protecting our customer's data is our top priority. That's why we enforce strict policies and procedures for access, use, disclosure, and transfer of data, so you don't have to worry about it getting into the wrong hands.
Data Locations
Secure and Reliable Data Centers
Our data center partners provide the highest level of data protection through top tier, geographically diverse data centers. These centers ensure comprehensive disaster recovery capabilities for minimal disruption and data loss.
Compliance
Compliance For Greater Protection
At Complete Call Solutions, we practice the strictest security standards, so you can have confidence that you are protected. We regularly pass third party audits for our privacy protocols and are in compliance with HIPAA and PCI.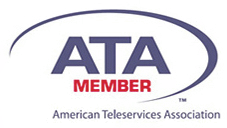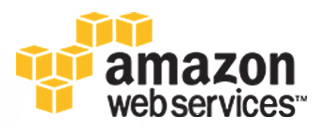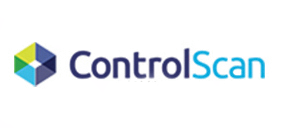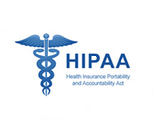 Contact Complete Call Solutions today. We will determine a solution that meets the specific needs of your company. To get in touch with a team member today call (402) 204-5600 or send us a message.