Our Inbound Services
CCS's customized approach makes support worry free.
Whether you need general answering services, or high-end customer service to support a specific product, our call center solutions provide the assistance your business needs. We offer consistency, speed, and accuracy along with the ability to build great rapport with your customer base.
Customer Care
Appointment Setting
Customer Retention
Medical
Answering Service
Lead Generation
Dispatching
Legal
Order Processing
Third Party Verification
Property Management
And Much More!
Experienced Staff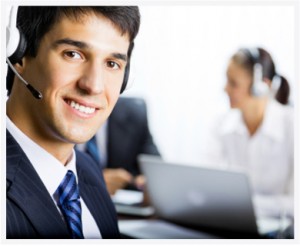 Our experienced call center staff develops a scope of work with you to identify and map out any solution you need. This includes building a call flow, setting your hours of operation, recording introduction and hold messages, setting hold times with custom or generic hold music, voicemail options and boxes, IVR options, as well as any off site routing of calls.
Once the call flow is built to your specifications, we then develop a customized report. This process allows you to identify all data points that are relevant to you in running your business. After ensuring all data points are being captured, we can then create the format of the reports you would like to see daily, weekly, monthly, or quarterly. These formats can include charts, graphs, or tables as well as a specific file type such as .xls, .csv, or .xlm. Complete call center solutions include:
Toll Free / Vanity
ACD
Email Management
Custom CRM Solution
IVR/Recording
Skill Based Routing
Live Chat
Screen Pops
Custom Reporting
Voicemail
Knowledge Base/FAQ
And Much More!
Customized CRM Tool
Once we have your call strategy completed, we provide advanced data capture through our customized CRM tool. This allows you to capture specific data pertaining to a customer, issues or products, and/or services. With this information, we can assist you with improving different aspects of your support to provide a better experience for your customers. This information is updated in your e-training manual, knowledge bases, and screen pops to help CCS representatives with future inquiries.
Contact Complete Call Solutions today. We will determine a solution that meets the specific needs of your company. To get in touch with a team member today call (402) 204-5600 or send us a message.